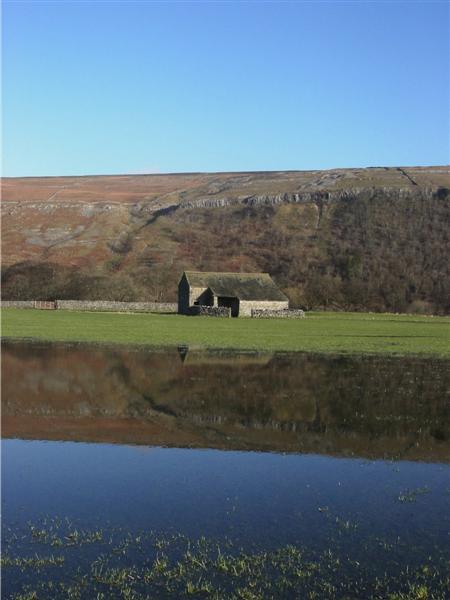 High Rylands – Location
High Rylands is situated on the Green in the peaceful and beautiful village of Arncliffe, with its pretty church and traditional pub. Cowside Beck tumbles over limestone, through a natural swimming pool and on to meet the River Skirfare, a tributary of the Wharfe. These rivers provide excellent trout fishing, and a wealth of wildlife. Children will love to paddle, play boats or net tiddlers. There is access to the river through a croft at the rear of the property.
Riverside meadows offer leisurely strolls, whilst for the more serious walker, the hills beckon towards Malham, Kettlewell, Bucken or the '3 Peaks'. Whether for a few hours or a full day, guests can step out of the front door with a wide choice of circular routes. Mountain bikers will be challenged by the Dales network of bridleways and 'green roads' and road cyclists will enjoy the minor roads and spectacular routes of the Tour de France and Tour de Yorkshire.
Littondale
Boasts truly spectacular scenery with limestone pavements and crags, heather moorland deep purple in summer and frosted in the clear winter sunlight. Spring is particularly beautiful with orchids, Bird's Eye primrose, Saxifrage and countless other botanical delights. Littondale is a bird lover's paradise too, with wagtails, dippers, kingfishers and other river birds contrasting with the splendour of the resident Peregrines and other birds of prey.
Even when it is raining, the hillsides sparkle with life and the streams are at their most beautiful. Best of all, when the clothes are hung up in High Rylands' purpose designed drying room, you will enjoy all the more, a good hot shower in the refurbished bathrooms and a drink before the open fire.